AEF Supported Projects & Scholarships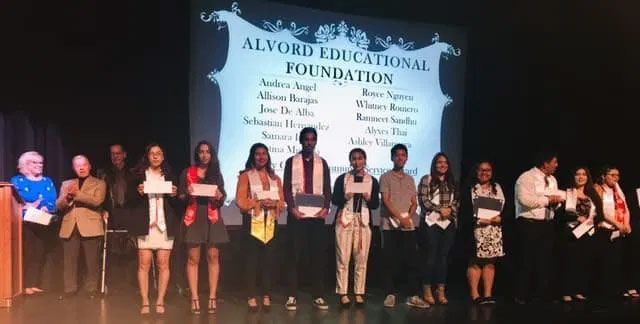 AEF was proud to present $15, 500.00 in scholarships to seniors from the class of 2019. Norte Vista students received $9,500. La Sierra seniors won $4000, Hillcrest graduates won $2000 and the Alvord Continuation student was awarded $250. The $1,500.00 Getty George Community Service Award was presented to both Yesenia Apreza and John Guan for extensive community service outside of their schools. AEF would especially like to thank Doug Allen, who for many years has individually funded the $500 Terrace Elementary Scholarship to a Norte Vista student either from or volunteering at the school where he taught. This year he and his daughter presented the award to Alyxes Thai! We would like to thank the staff and administration of the Alvord School District and our generous sponsors for supporting our Scholarship program with their "$5 for the Future" and business donations.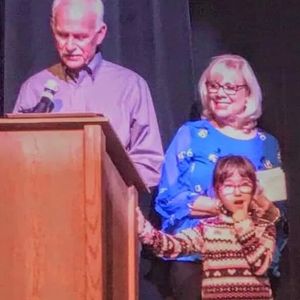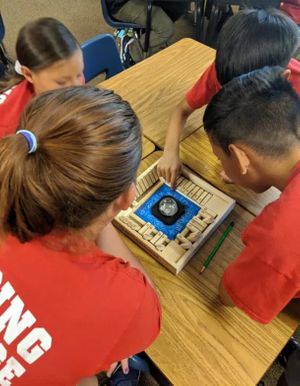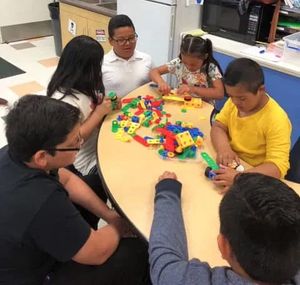 RoseMary Kennedy's Gillian Schneider's class used their Grant to purchase games and structured play items to promote "social …and communication skills…as well as the meaning of friendship & acceptance as we continue to build an equitable community" between students with varying abilities & talents. Lake Hills' Lori Kizer also promoted Leadership Through Games with her 4th Grade Class. "Teaching others to play…is a great leadership opportunity!" Rules, learning, organization, communication are all mixed with fun!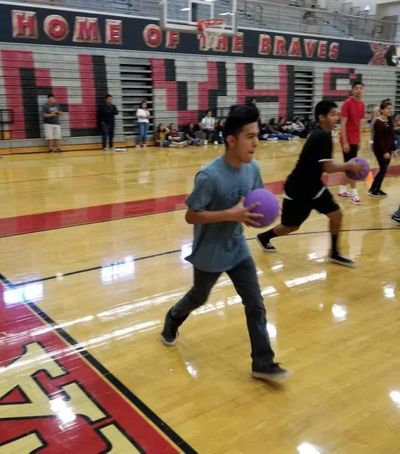 Norte Vista used Grant funds to help add lunchtime exercise & collaboration with intramural sports encouraging teamwork, healthy lifestyles and collaboration with other students. The sports were organized by Richard Dean and the Link Crew! "We were able to set up a quad soccer tournament, flag football tournament…and continue our dodgeball tournament this year!" Working to bring students together is always worthwhile!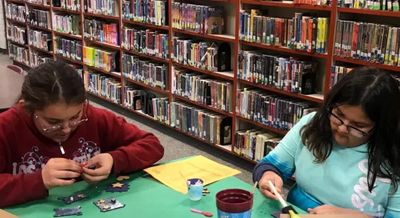 Loma Vista Librarian Tracy Lech used AEF Grant funds to create a Makerspace, encouraging creativity and using many different projects and materials all year long. "Students took much pride in their work…as they learned many different useful skills." Sewing, wood-burning, drawing, painting, model building and more were available to the students.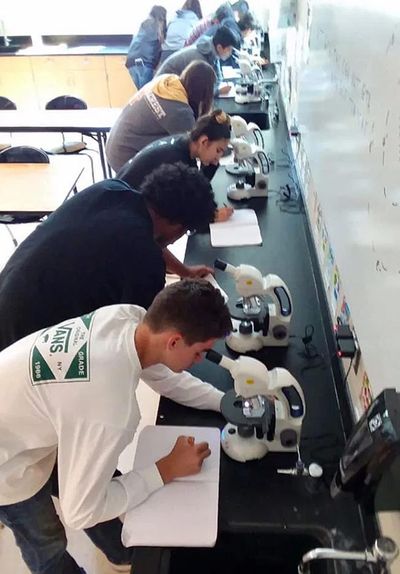 Hillcrests Filomeno Munoz used Grant funds to provide slides of real human cell tissues for student science observations. This "reinforced the students understanding of the structure and function of cells, tissues, organs and organ systems in the body".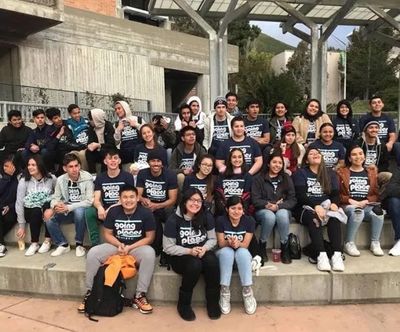 AEF Grant Funds helped send 48 La Sierra AVID juniors, led by Sarah Huber, on a 3-day trip to visit 7 colleges. "The students…were able to hear from La Sierra Alumni at several of the colleges, which was the highlight of this years trip!" Visiting colleges and taking tours is only part of the education these students receive on these trips. They also learn about other parts of California, live with roommates, practice organizational and communication skills…and reach for their dreams! All three High Schools received AEF support for these ambitious trips.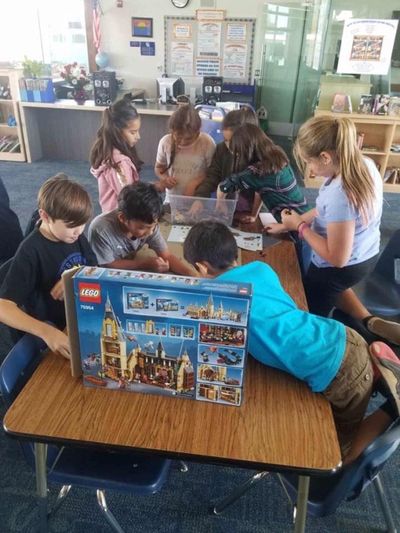 AEF supported McAuliffe's Aven Callahan with a grant for Wizarding Wednesdays. 4th & 5th graders could spend 1st recess in "the library and listen to the Harry Potter audiobooks while participating together in fun and engaging activities…! They line up at the door and can't wait!" The activities support reading, but also encourage writing, communication, friendship and social skills.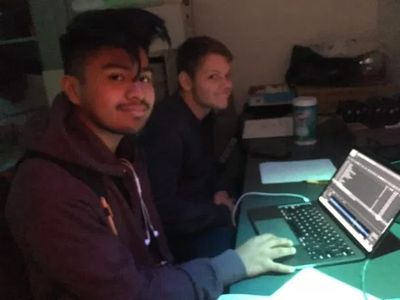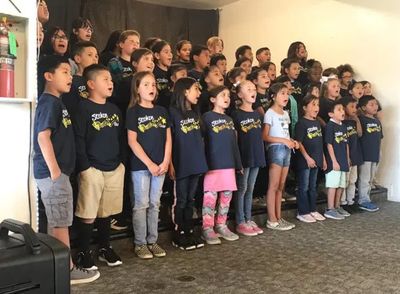 Stokoe, Twinhill, Norte Vista and La Sierra all received grant funds to purchase sound or lighting equipment for their choir and theatre classes. The equipment is being used for performances and also teaches the students how to run electronics, adjusting it during the show to ever changing events. Other skills include communication, engineering, artistic creativity and timing, organization and safely storing the equipment between sessions!